☰ < Open Menu
Windows Contractor Services
Information on Anderson Windows
✅ About Windows Manufacturers
At V.A. and Sons Construction Inc., we represent many different windows manufacturers. We have a few of them described here on our website. Refer to the navigation menu above for more information.
About Andersen Windows

From their website: "For over 115 years, our drive to make windows and doors that are different and better has been at the heart of our company. It has led us to pioneer new products, set higher standards for our entire industry and, ultimately, be America's premier window manufacturer. It's also why we continue to be welcomed into distinctive and expressive homes, becoming part of the life within them. As the most trusted and most preferred windows and doors company among homeowners*, we continue to inspire with products for the way you live, performance for the comfort and security you desire, and design options to achieve your style. Your home is a reflection of your life. Love The Life You See™."
✅ Styles of Andersen Windows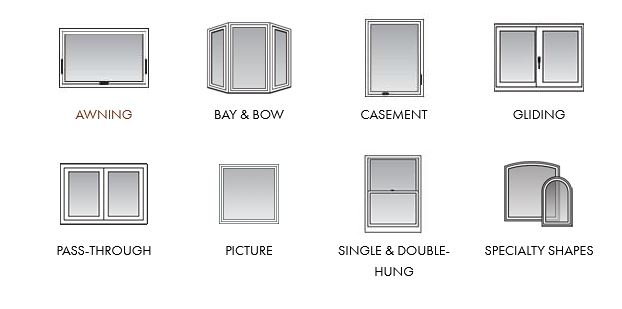 Andersen Windows has a selection of windows styles that will fit most homeowner needs. View the webpage for ideas and inspiration. Click on the style that you like and learn more. Andersen Windows-Styles /
✅ WE INSTALL ALL NAME BRANDS
We install all name brands of windows like Empire Pacific Windows, Milgard, Pella, Anderson, Jeldwin and many more. We buy factory direct and can save people up to 40% on cost of windows.
☰ < Open Menu