☰ < Open Menu
Milguard Windows -Contractor Services
V.A. and Sons Construction
- Serving Salem since 1996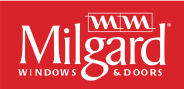 ✅ About Milguard Windows
From Milguard website: "We have one unwavering goal, and that's to be the best window and door manufacturer. We will settle for nothing less. To achieve that goal, we are committed to three guiding principles:
The individual must be respected.
The customer must be given the best possible service.
Excellence and superior performance must be pursued.
Employees Are the Key to Our Success
Our history of growth and success as a window and door manufacturer is due to the dedication of our employees. To be the best, we hire the best. More than 3,000 Milgard employees work hard every day to give our customers high-quality products and superior service. They're a big part of the answer to the question: Why Milgard? They see their jobs as we do—as careers.
Fifty Years of Innovation in Window and Door Manufacturing
Milgard Glass Company, 1958
In 1958, Maurice Milgard, Jr. and his son Gary started Milgard Glass Company in a small building in Tacoma, Washington. Gary's brother, Jim, joined the company in 1961. Within a short time, the Milgards diversified into aluminum windows.
In 1962, Gary Milgard left the glass company to start an aluminum window fabricating company called Milgard Manufacturing. The company's objective was to provide a reliable source of quality aluminum windows styled and crafted to meet the unique architectural requirements of the western United States.
In 1968, Milgard Manufacturing started producing sliding glass doors. Two years later, aluminum frames were redesigned to fit both single-pane and insulating glass. Milgard developed a type of aluminum frame that was suitable for cold weather areas where only wood frames had been effective.
The year 1989 marked the introduction of the first Milgard® windows with vinyl frames. WoodClad™ windows and doors, a dramatic new line of fiberglass windows and doors, was introduced in 1990.
Growth continues to be the norm at Milgard. In addition to the Tacoma operation, the company has manufacturing, sales and service locations in Portland, Oregon; Prescott, Arizona, Sacramento, Simi Valley and Temecula, California.
The Vertically Integrated Windows Manufacturer
While many window companies are simply distributors of someone else's products, Milgard is a vertically integrated window and patio door manufacturer. We make our own insulated glass units. We produce our own vinyl components. We make our own fiberglass frames. The Milgard vinyl plant, located in Tacoma, began extruding quality frame material in 1988. To ensure top quality from start to finish, Milgard begins by precisely controlling our vinyl compound formulation to withstand harsh climate conditions. We extrude our own frame material, and fabricate all vinyl windows and doors to order, giving us the tightest control over quality. Our fiberglass windows and doors receive the same level of attention. Almost all our frame materials are manufactured internally to provide the highest level of consistently high quality.
Milgard, 1992
Milgard also goes so far to temper our own glass. In 1980, Milgard Tempering, Inc. was started in Tacoma to respond to a demand for high-quality tempered glass in the Northwest. In 1992, a second Milgard Tempering plant was opened in Dixon, California. Modern equipment and skilled employees enabled Milgard Tempering to become one of the most respected tempered glass suppliers in the country.
Through our vertical integration, Milgard is able to control quality at every step of the way. The result is higher quality products, all of which we confidently backed by industry leading warranties.
Acquired by MI Windows and Doors
Milgard was purchased by Masco Corporation in 2001. In 2019, Milgard was acquired by MI Windows and Doors, one of the nation's largest suppliers of precision-built and energy-efficient vinyl and aluminum windows and sliding patio doors. With plants in Arizona, Pennsylvania, and Texas, MI offers a broad spectrum of products for both the new construction and replacement markets."
At V.A. and Sons Construction, we advise you on the best solutions based on your style preferences and needs. With over twenty five years of experience with the products of top rated windows manufacturers, we consistently match the windows products to the client and their home.
☰ < Open Menu