☰ < Open Menu
Kitchen Remodeling Contractor Services
V.A. and Sons Construction
- Serving Salem since 1996
503-851-5279 -
Ten Tips for Kitchen Remodeling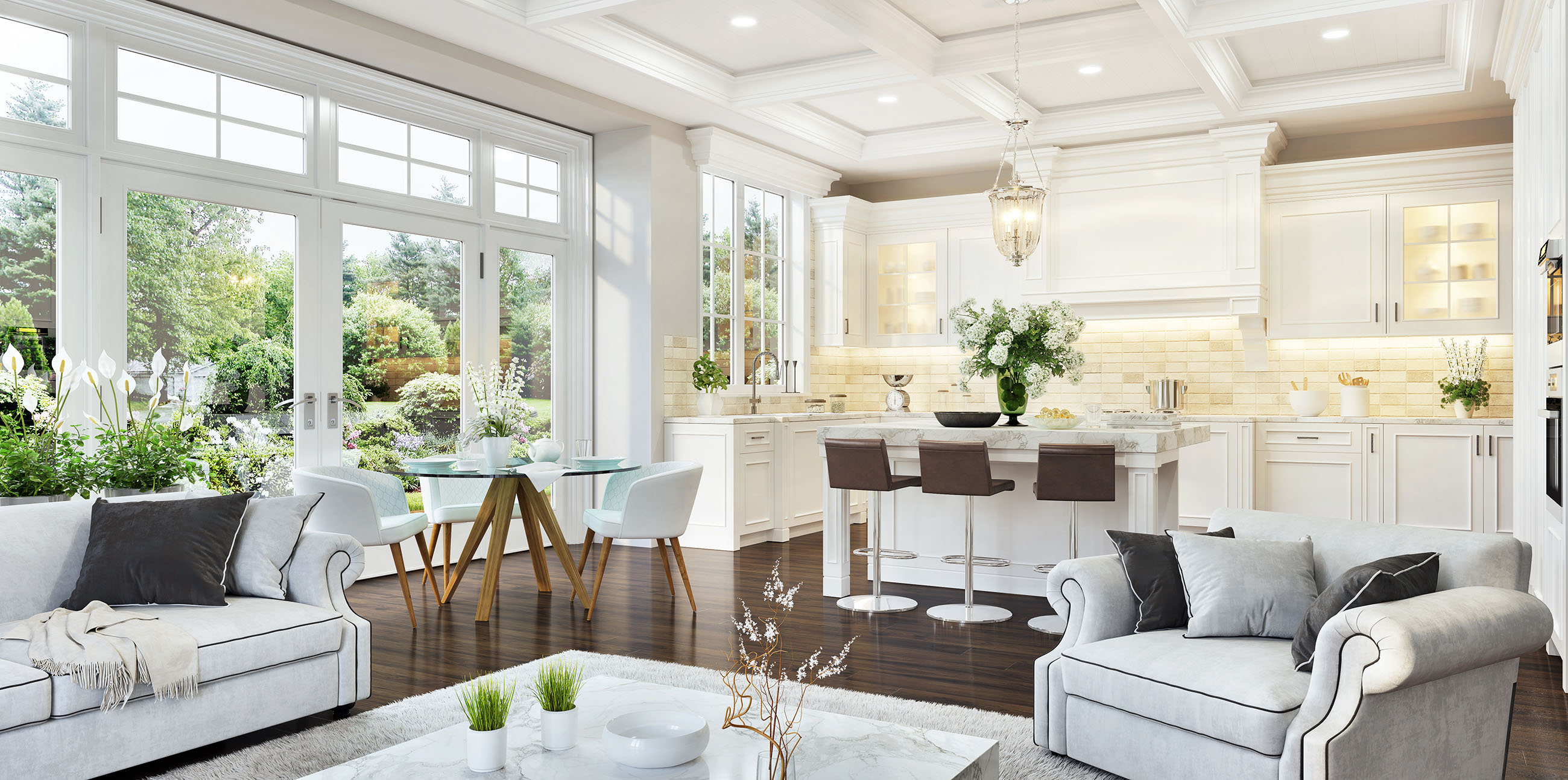 The heart of the home is the kitchen. Life is enhanced with a renewed heart. Here's ten tips to help keep your sanity in the process. 1) Plan early - Remodeling professionals get busy as we get into the "remodeling season" - Spring and Summer - by starting now with the planning process, you will get an edge on the best times for scheduling.

2) Do your research before meeting with a remodeling contractor the first time. The more ideas that you have and questions, the more you will get out of the meeting. There are so many variables involved. Make sure that your preferences and general ideas are at least in formation.

3) Don't get bogged down with details. Yet. Planning is important, but don't worry about all the details until you have met with a remodeling contractor. Once you have some feedback on options and ideas, then the details will start to become more important.

4) Details of Materials. Don't sweat the details of materials yet until you have an idea of what the project involves. Ideas and plans change sometimes once you have a meeting. Materials can be discussed after the overall project is established. You may have a preference for a certain material. Great ! Bring that up in the first meeting.

5) Review the remodeling contractor's background. Do a CCB check with the State of Oregon. What about testimonials and reviews? What is your general impression of professionalism after your first interview?

6) Look at the web site. You can see completed projects on the remodeling company web site. These will provide an idea of the quality of work, and the diversity of projects that the contractor has. Read the About Us section page of the site. Usually, it provides some good background information.

7) Ask for references. Clients, real estate brokers, the Builders Association. If you feel a need to do some due diligence, these are a few ideas to help in the process.

8) Think of the resale value of your remodeling project. Will it help the resale of your home if and when that happens? Will it increase the value? Kitchens and bathrooms are the most popular remodeling projects for this very reason. Usually they increase value. However, there are also other remodeling projects that can add value to a home. Ask the remodeling contractor about some ideas.

9) Baby Boomer Friendly. Since many home buyers will be baby boomers who are downsizing and possible relocating, does your home make it easier for this target market? Accessibility is a big plus for buyers who need these features. Ask how and why your home can be more "baby boomer friendly".

10) Enjoy the process. Making changes in your home is not just for resale and baby boomers, but your own enjoyment and lifestyle. enjoy the process from start to finish. Having the right remodeling professional will also make this a reality rather than a possibility.

Need a free estimate? Save up to 40% on materials. 503-851-5279 https://estimates.remodelingsalemoregon.com/estimates.cfm

About V.A. and Sons ConstructionWe are an established and preferred remodeling contractor favored by both homeowners and realtors in the Salem area.> Established and doing business in the Salem area since 1996> We are family owned and operated> We have established three construction businesses,including Comfort Homes LLC, well known in the area for new construction.> We started out with remodeling, siding, windows, and painting, and over time we have become experienced in building homes from start to finish, so we can handle any project that you need.