☰ < Open Menu
Types of Siding
V.A. and Sons Construction
- Serving Salem since 1996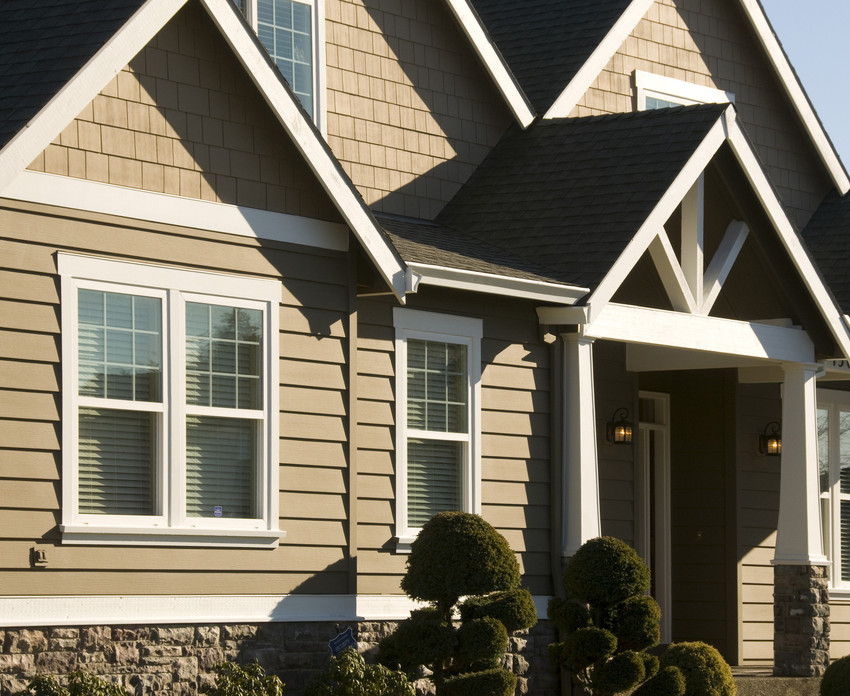 ✅ A Wide Variety of Exterior Siding Choices
We advise you on the best solutions based on your style preferences and needs. With over twenty five years of experience with the products of top rated siding manufacturers, we consistently match the siding products to the client and their home.
Wood
Wood siding is a popular option. Types include cedar board siding, shingles, and engineered wood.
Fiber-cement
Fiber cement siding is made from water, cement, sand, and fibers. The most popular that we recommend is Hardieplank.
Brick
Stone and brick (real or imitation) siding are both durable options that come in multiple styles and colors. They provide a traditional, natural and vintage appearance
Vinyl
Vinyl siding is usually the best value and there are a wide variety of color options and styles to choose from.
Windows-Glass
Siding that is mainly composed of windows is a modern option, usually for rural homes with a view. A glass exterior can provide more natural light, and of course stunning views.
Metal Siding
Metal siding can be used for homes however it is mainly used for commercial purposes, outbuildings, and modern barns.
☰ < Open Menu