☰ < Open Menu
Remodeling Salem Oregon
Remodeling Contractor - V.A. and Sons Construction
- Home remodels in Salem since 1996
503-851-5279 -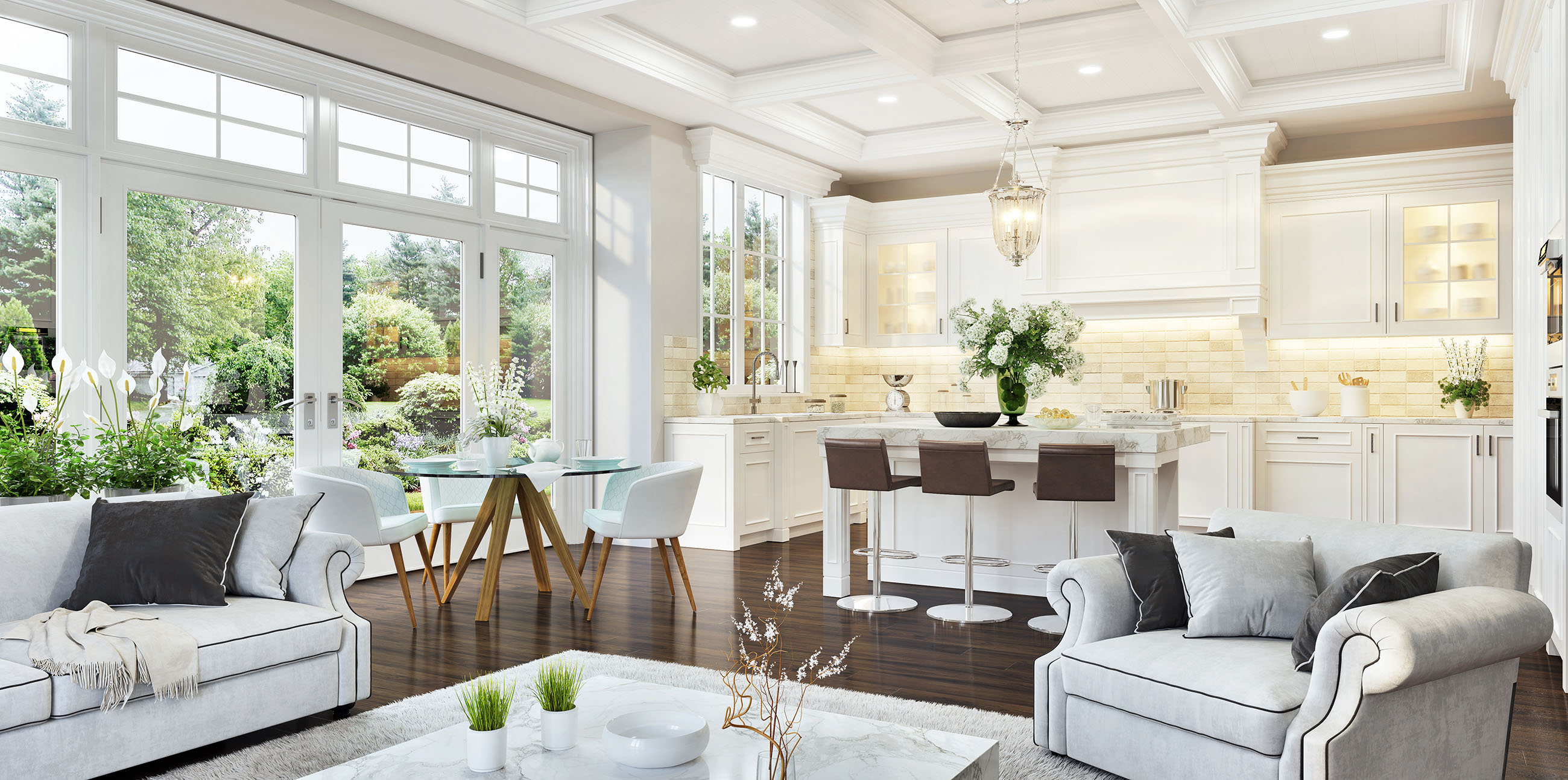 Looking for a "Contractor Near Me"?
Welcome to V.A. and Sons Construction web site. Homeowners and real estate brokers in Salem, Oregon recognize V.A. and Sons Construction as a go-to remodeling contractor for excellent work and competitive bidding on projects. Whether it's a new project or updating of bathrooms, kitchens, basements, or living areas, there is the full range of services available. For exterior remodeling and home improvement, V.A. and Sons Construction has extensive experience with siding, windows, painting, roofing, decks, patios, and outbuildings.
On this site you can order a free estimate, learn more about our variety of services with remodeling, and read testimonials from Salem residents about our work. Plan early - Remodeling professionals get busy as we get into the "remodeling season" - Spring and Summer - by starting now with the planning process, you will get an edge on the best times for scheduling.
Remodeling Testimonial
"Their Bid was Thousands Less"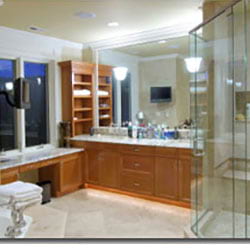 "After getting 6 repair/painting bids for residing and painting our West Salem home, we chose VA & Sons Construction and are so pleased with our choice and their work. Their bid was thousands less than any of the others, very complete and easy to understand. Communication between the time they were hired and the time the job started was great.

When work started Gene's crew showed up on time every day, worked diligently all day and cleaned up every evening before leaving. The finished job was done on a very timely basis and final clean up was excellent. My wife and I highly recommend VA & Sons Construction. They will certainly be our FIRST call whenever future work is needed on our house. Again THANK YOU GENE MAKARENKO AND YOUR EXCELLENT CREW FOR A JOB WELL DONE."
Have You Heard?
(We Can Beat Other Estimates)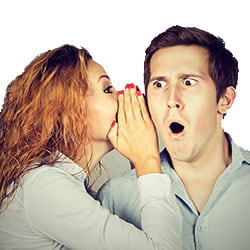 Estimates come in all shapes and sizes. Based on our years of experience, we know how estimates are prepared by our competition. We know how materials are marked up and we discount them up to 40% to help save you in the cost of your project.

As shown above in the testimonial, our bid for that project was thousands less than others. No guarantees for this - just possibilities. We pride ourselves in providing high quality work with high quality materials such as Hardiplank siding. Please allow us time to respond to your request for an estimate. We are worth waiting for.
Remodeling Salem Oregon
One Home at a Time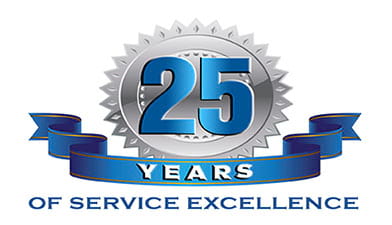 In 2021 we celebrated our 25th anniversary of remodeling and construction services in the Salem community.

Whether you were referred to us or have found us in a Google search, we are an experienced contractor committed to excellent service, the best quality materials (which we can discount),and fair and reasonable estimates for your project.

We are recommended by many realtors in the Salem area. We look forward to proving a free estimate for any of your projects. Need to contact us now? Call or text 503-851-5279
News Release - Salem Remodeling Contractor Celebrates 25 Years of Services
SALEM, Ore. , Sept. 30, 2022 /PRNewswire-PRWeb/ -

V.A. and Sons Construction, a remodeling contractor based in Salem, Oregon, recently celebrated twenty five years of service to the local community of homeowners and businesses.

Many homeowners and real estate brokers in Salem, Oregon recognize V.A. and Sons Construction as the go-to remodeling contractor for excellent work and competitive bidding on projects. Whether it's a new project or updating of bathrooms, kitchens, basements, or living areas, there is the full range of services available. For exterior remodeling and home improvement, V.A. and Sons Construction has extensive experience with siding, windows, painting, roofing, decks, patios, and outbuildings.

Customers feedback has been very positive and many have placed reviews on Google and other media. "After getting 6 repair/painting bids for re-siding and painting our West Salem home, we chose VA & Sons Construction and are so pleased with our choice and their work. Their bid was thousands less than any of the others, very complete and easy to understand. Communication between the time they were hired and the time the job started was great. When work started Gene's crew showed up on time every day, worked diligently all day and cleaned up every evening before leaving. The finished job was done on a very timely basis and final clean up was excellent. My wife and I highly recommend VA & Sons Construction. They will certainly be our FIRST call whenever future work is needed on our house. Again THANK YOU GENE MAKARENKO AND YOUR EXCELLENT CREW FOR A JOB WELL DONE." - Joan S.

V.A. and Sons Construction is a Preferred Contractor with Hardieplank Siding, a nationally recognized top siding manufacturer in the U.S. In addition to individual homes, their services also involve commercial buildings and multi-family residential projects. The new Coldwell Banker building in Salem was completed exclusively with V.A. and Sons Construction.

"Customer service, skilled workmanship, quality of materials and competitive bidding are all equally important for our company. Unlike other contractors, we offer discounts on the materials used in remodeling projects, passing through savings to our customers. The crew is dedicated and has worked together for years, in contrast with other remodeling contractors who use subcontractors exclusively." -Gene Makarenko, owner of V.A. and Sons Construction, On their website you can order a free estimate, learn more about the variety of services with remodeling, and read testimonials from Salem residents about our work. Plan early - for winter or summer remodeling projects. Remodeling professionals get busy as they get into the "remodeling season" - Spring and Summer - by remodeling in the winter there are more options for faster completion, lesser wait time, and competitive bids.

Salem Remodeling Contractor Celebrates 25 Years of Services
Need Siding? We are a Hardieplank Preferred Siding Contractor
What is the best type of siding for harsh weather? Hardieplank fiber cement lap siding is an excellent solution and we have seen the endurance and sustainability of this popular siding over many years in Salem homes. The Cedar Mill siding product has a natural cedar look and a soft texture that mimics wood. There is a wide range of colors available. Also Board and Batten siding is popular. From the Hardie website: "You're probably already familiar with board and batten siding, even if you weren't sure what to call it. You may have seen it all over Pinterest boards and Instagram feeds, gracing the pages of design magazines, or even on the exteriors of homes in your own neighborhood. While it's a hot trend right now, the style actually dates back nearly 200 years. And that may be part of its appeal to homeowners." Learn more on their blog: Guide to Board and Batten Siding
☰ < Open Menu